It's not even October yet and I'm already quite fiscally invested in Halloween finds!
I like to shop early considering most stock at stores gets completely destroyed by the end of season… that or they sell out of the good stuff.
I hit up Big Lots, Home Goods, Target, Spirit Halloween, Halloween City, and of course the Dollar Tree. Yes, you read that right, October hasn't arrived and I've already tapped most stores. 🙂
I reported earlier on the Grandin Road Halloween Haven preview, including one particular item I found at Big Lots for a lower price.
So, Big Lots was a little bit of a bust. The two items I had my heart set on were really terrible quality. The Haunted TV broke when I got it home, and the Haunted Projector broke in the checkout… as I handed it to the cashier… seriously just fell apart. Really bad quality and extremely disappointing. 😦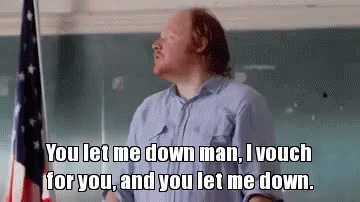 On the upside! I managed to find a few beautiful loveables!
Home Goods Win!
I found this beautiful bust amongst their eclectic mix of one-off Halloween items. I always love and hate going to stores like Home Goods as you find items that are not mass produced and sold by the case. At the same time, I may end up kicking myself for not getting something when I had the chance. This bust is extremely heavy and is either made of clay or some kind of metal mould. My keys are there for a size comparison. I still have this in the trunk of my car until I figure out where to put it! 🙂 This set me back a mere $60.
Simple mug with beautiful gold accents. She was my water cup during the hurricane. ❤ So pretty and only $4!
Halloween City
So, I did end up buying a few odds and ends- A giant Jack o' Lantern tote bag, a rubber knife, a pumpkin pen, and two mystery pack keychains (Lydia Deets & Mama Voorhees ❤ ). The people here were so nice and I really was impressed by the price points- probably a good place for Halloween decor and supplies if you're on a budget. I saw these little guys on a shelf near the front and thought they were so adorable! I snapped a pic and moved on to get my little things. I went out to my car and texted my sister this photo and told her that she needed to come and check the store out. Her response of how cute they were made me examine the photo again… and of course I said "fuck it" ran back in the store and straight for them. The manager saw me back in and said "Alright, what did you see that you had to come back for?!". We discussed these cuties and how I get remorseful in missing out on certain things. He felt the same way and told me they carried these a few seasons back, in which he intended to buy them, however they sold out before he had a chance. Even if it was sales talk, my heart was already there! The biggest issue was deciding which one to buy. These are $24 and as much as I love them, I could tell the material in which they're made up of did not qualify for a total of $48 in spending. I found a damaged Freddy (his hat had been glued back down after someone fucked him up) and I asked if I could haggle down the price. In the end the spirit of the haunting season took hold and I paid $18 for him and regular price for the other- making the commitmment a little easier to digest. I now have no regrets and can sleep soundly knowing these are my babies. 🙂 Again, these will set you back $23.99.
Candy Alert!
Did you know that Nerds Rope has a Halloween version as well as Tic Tac!? These are delicious btw. I also saw M&M's has a Cookies and SCREAM flavor this year (dark chocolate and white chocolate- black shell which makes them amazing).
Now these items aside, I found a few things at the Dollar Tree and Target.
I added Coffin Garland from Target to my cube wall, a coworker gifted me the beautiful witch sign also from Target, and I added the Pumpkin bin with candy for good measure! I also picked up a beautiful Monsterville Cloche (not pictured here) that's an animated depiction of the burning windmill in Frankenstein. So lovely at $25.
I bit the bullet and ordered the Dancing Shadow Box from Grandin Road (30% off and it was marked down!), as well as a few Fire and Ice lights for the yard this year (also marked down to $14 which is an really good price considering they're at least $24 everywhere else!).
Have you been Halloween shopping yet?? If so, what did you find? If not, when do you plan to do so and what are you looking for? 🙂 
Until next time!
-Sarah